Welcome To Jireh Foods
Soil is life; it feeds us and provides for us. Healthy soil grows healthy plants, and healthy plants lead to healthy animals and people. Managing the soil and keeping it as natural as possible, is the principle on which identical twin brothers Johan and Piet Willemse run their farms. They believe that soil shouldn't be disturbed too much because everything you need is naturally already there.
Jireh Boerdery is a diverse business that stretches over 11 farms, specialising in grain, livestock, dairy and wool. The Jireh Dairies factory is located in the picturesque town of Riversdale, situated in the Southern Cape, with the packaging warehouse located on the farm right next to the N2. The town lies at the foot of the Langeberg mountain range and has an extraordinary view of the Sleeping Beauty mountain top.
Jireh Dairies only uses the best milk produced in the Hessequa region. Our quality is guaranteed because of the consistent supply from Jireh's own...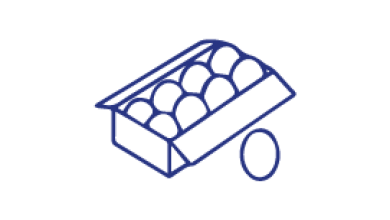 The grain division is pivotal in Jireh's value chain. Jireh Boerdery produces cash crops: wheat, barley, canola and oat silage. The twins'...
Wool and meat form part of the Jireh value chain and Jireh Boerdery currently farms with about 3 000 Dohne Merino ewes.
Our Products
At Jireh Dairies our main focus is to ensure that every product is of the highest standard and we are known for our cheeses' distinctive flavour. We currently produce Cheddar, Gouda, mozzarella and cheddar flavoured cheeses. The factory also manufactures butter, cream and pure ghee.
Our products are stocked by some of the major supermarket chains while it is also available at smaller retailers in the Southern Cape. All our products are distributed from our own packaging facility.
Jireh Foods are currently researching export opportunities and has export rights. We still are in process of registration our export products and will gladly assist all overseas customers.
Sign Up for our Newsletter
Receive information about special offers, new product launches, as well as news from the farm.